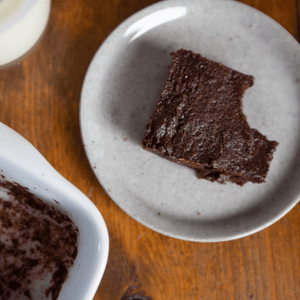 When the Chocolate Craving Hits
We've given classic, fudgy cocoa brownies a Mexican twist by replacing flour with our gluten-free Heirloom White Corn Masa Harina for rich corn flavor and a hint of additional sweetness, plus cinnamon for warming spice. These brownies come together very quickly in one bowl with pantry staples. Make them for a group and see if anyone can guess the ingredients that lend them their incredible depth of flavor!
Baking with Masa Harina
Baking with Masa Harina
One of our favorite ways to use up a bag of masa harina is by incorporating it into baked goods — it's an easy way to add some of the nutritional goodness of nixtamalized heirloom corn to your sweet treats, and retains moisture (perfect for those on Team Fudgy Brownie!).
Shop Masa Harina