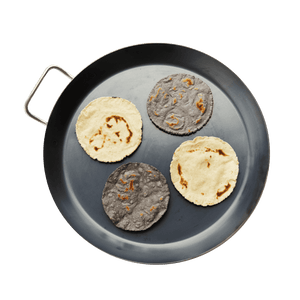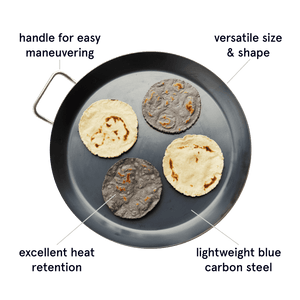 See the product in action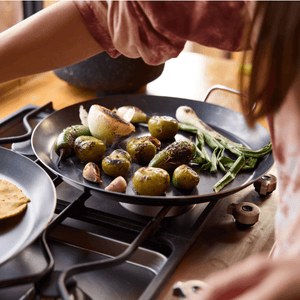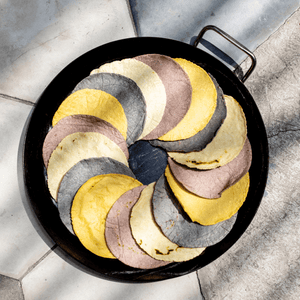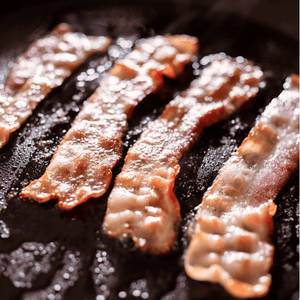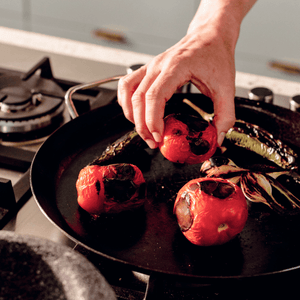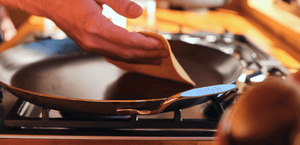 A collaboration with the folks at award-winning Made In Cookware, Comal is a circular-shaped griddle made of blue carbon steel, aka the stuff tortilla puff dreams are made of. Carbon steel is more lightweight than cast iron and heats up more evenly and quickly. It's also perfect for eggs and bacon, steaks, and vegetables, which is to say, it absolutely deserves a permanent place on your stovetop.
This item is currently unvavailable. Sign up to get notified when it is back in stock.
This item is currently unvavailable. Sign up to get notified when it is back in stock.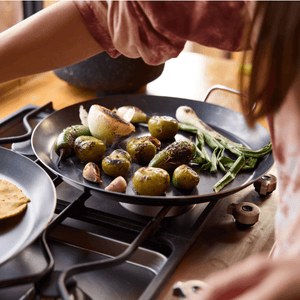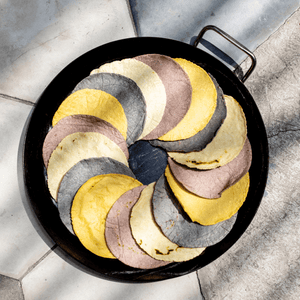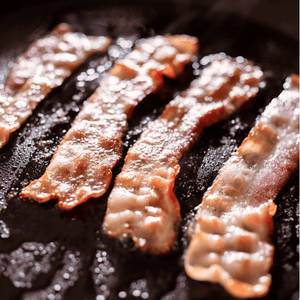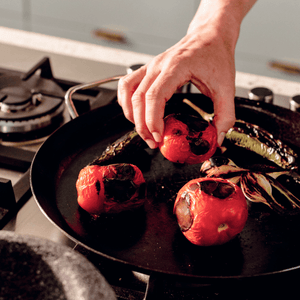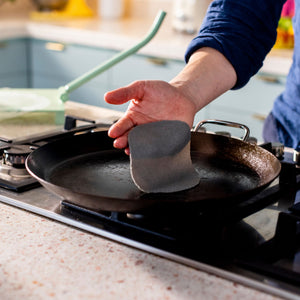 In the Round
In the Round
A comal is a circular-shaped cooking griddle upon which many masa dishes, most notably tortillas, are prepared. Whereas traditional comales are made of clay, our Comal is designed with the modern kitchen in mind. It's made of the finest blue carbon steel, seamlessly blending the heat retention of a cast-iron pan (at half the weight!) with the responsiveness of stainless steel. With a bit of seasoning (read up about that on our blog), Comal is the kind of everyday pan that will earn a permanent spot on your stovetop.
READ MORE
"A killer tool that will launch you into the zone of perfect tortillas, huaraches, tlayudas, and more."
Vice
"All sizzle and no stick"
Wall Street Journal
"The comal is large enough to cook several tortillas at a time, and the pan's gently sloping sides and shallow depth make it an ideal pan for cooking other foods, such as eggs or crêpes, too. It looks quite sleek."
Wirecutter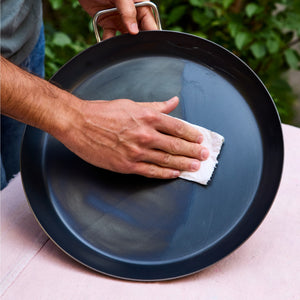 'Tis the Season
'Tis the Season
Seasoning is the process of treating the surface of Comal with a non-stick coating formed from polymerized oil, which fill the small pores of its surface. A healthy layer of seasoning, also known as patina, will protect your Comal from rust and create a one-of-a-kind non-stick surface.
Watch Tutorial